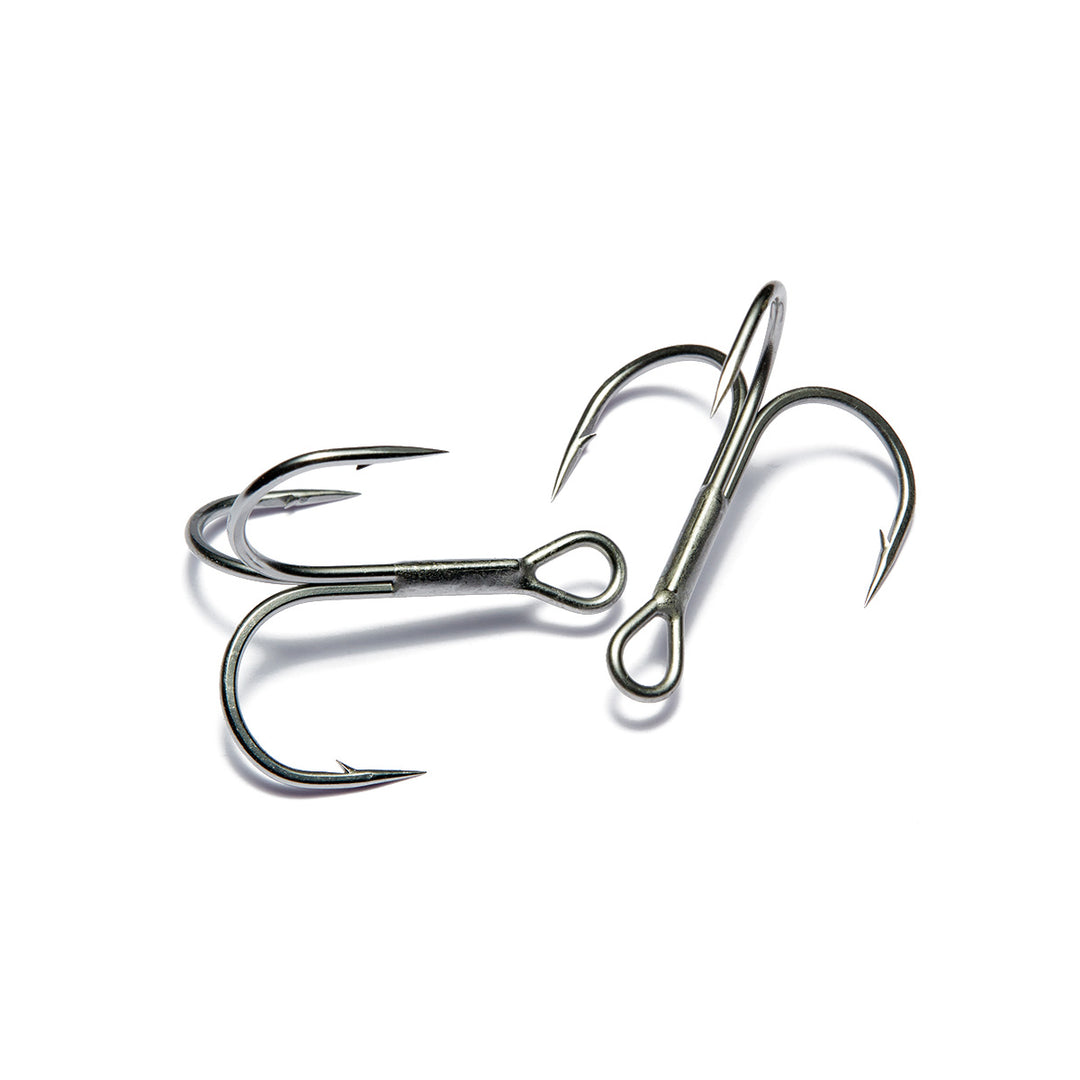 Nako ZN Antirust Crankbait Treble Hook 3107 | 10 Piece
Regular price
$9.99
Sale price
$4.99
/
In stock, ready to ship

Inventory on the way
ZN Antirust coating
1X fine wire gauge construction
Needle-sharp hook points
Micro barbs
Recommended for crankbait
The new designed ZN Antirust coating protect the Nako Crankbait Treble Hook from rusting in more than 72 hours, which is 3 times longer than normal coated treble hooks. Relying on the perfect combination of a 1X fine wire gauge construction and ZN Antirust coating, they supply buttery smooth hook setting performance.
Additionally, they are armed with needle-sharp hook points which are able to penetrate with minimal pressure, ensuring that the faintest bites result in landed fish.
Micro barbs also decrease the amount of force it takes the hook to piece past the barb, resulting in a much higher hook-up ratio.
Nako Crankbait Treble Hook have shorter hook shanks which effectively prevent two hooks from hanging together when equip crankbaits.