How to Choose the Right Fishing Hooks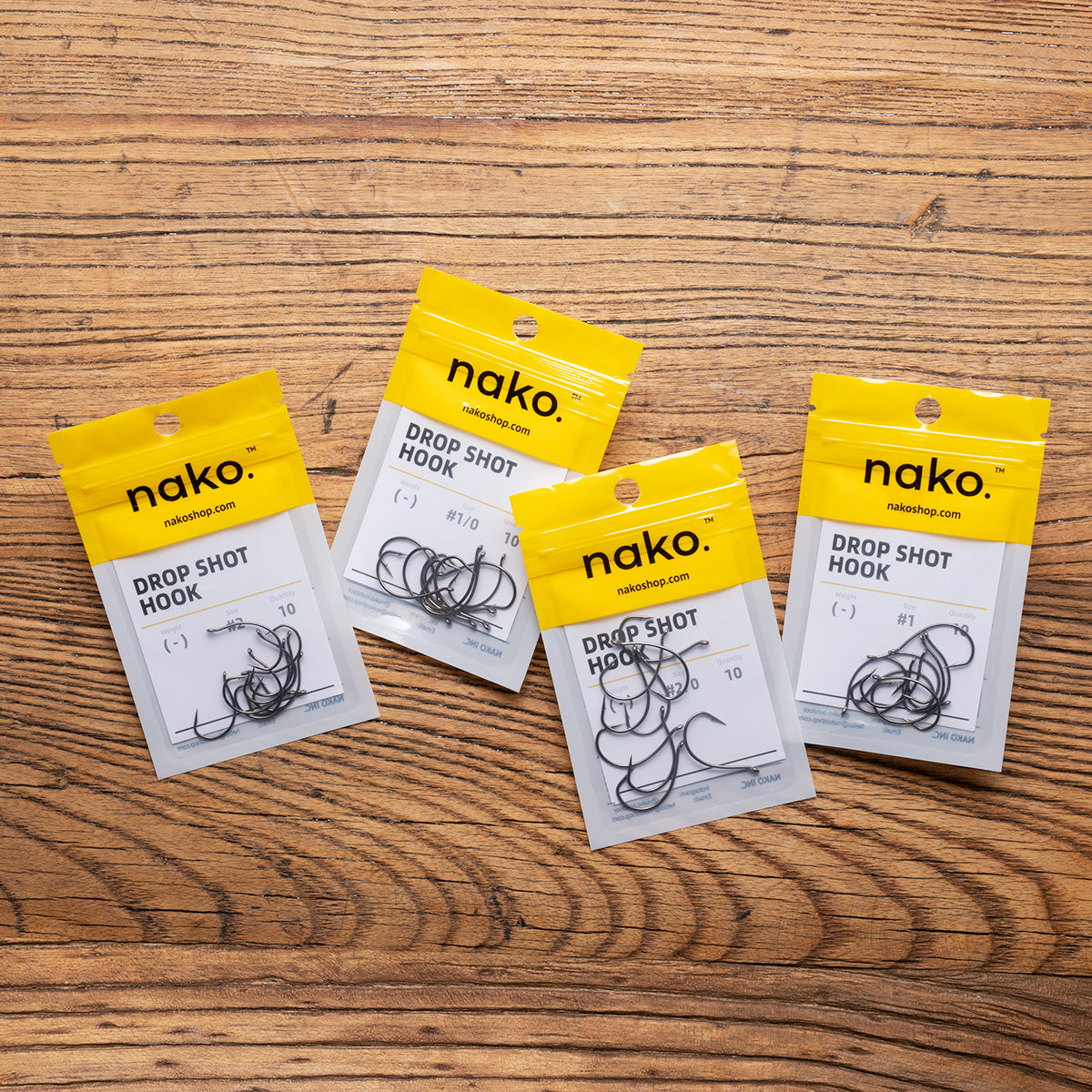 Fishing hooks are an essential piece of fishing gear that can easily make the difference between a great day on the water or a day of missed catches and opportunities. But not all fishing hooks are created equal, and you need to carefully choose the right one to ensure success. 
For example, size is one of the first things an angler should consider. The size of the fishing hook that you use can impact the type and size of the fish you catch. Hooks come in all sizes, indicated by a number. The larger the number, the smaller the hook. 
When it comes to picking the right size of your hook, think about the size of the fish that you are targeting. Once you decide on the type of fish you want to catch, you can pick the right size and type of hook. Speaking of types, there are many different types of hooks as well. You got J-hooks, circle, treble, wacky hooks, and many more. 
Each type of hook will have its own advantages and disadvantages, but it's important to choose a type of hook that is suitable for a wide range of fish and fishing situations. This is why something like the new Nako Offset Shank Worm hook EWG is the perfect solution for catching a wide variety of fish.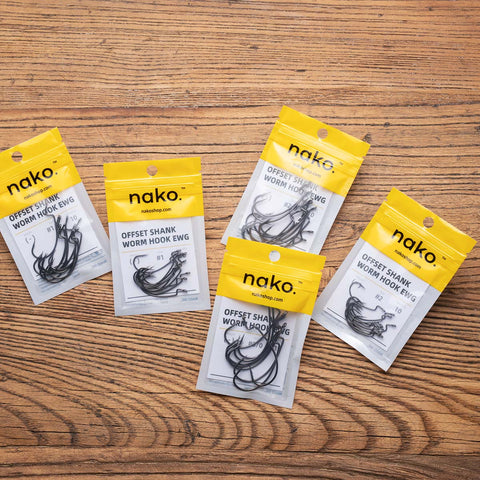 Paired with a good plastic worm or creature bait, these hooks provide a surefire way of getting more hookups thanks to their specially designed hook point. With its triangular hook point, you get much better penetration and faster hooksets no matter what type of fish you are targeting. 
Worm hooks work incredibly well for a wide variety of situations, but another versatile type of hook is a wacky hook. Wacky hooks can be used for many different types of fish and are perfect for drop-shotting baits and soft plastics in both deep and shallow water. They get their name, however, for their use with wacky rigged worms. Luckily Nako also produces an exceptional wacky hook in the Wacky Hook Nano Smooth Coat 8203.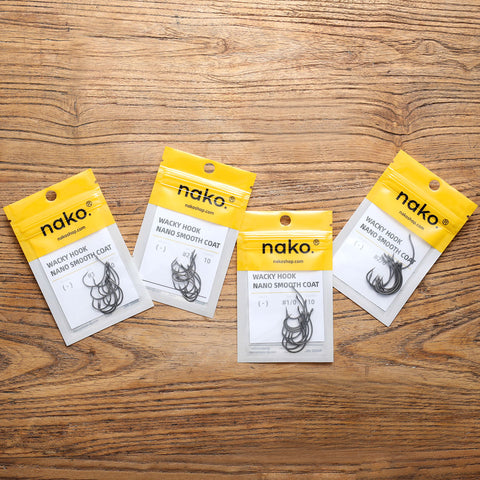 This hook perfectly holds any wacky rigged worms you want to throw on it thanks to the hook bend that is at just the right angle. Hooksets are easy to execute thanks to this sleek design and proper hook positioning, and you also get the unique triangular hook point. 
Whether you decide to use a worm hook, wacky hook, or any other type of hook, the last major factor to consider is the overall quality. Rest assured that you are getting the best of the best when you are using any products by Nako. 
Choosing the right fishing hook is critical to your success on the water. The size and type of hook you choose will depend on the type of fish you want to catch and the fishing situation you are in. Remember to consider the advantages and disadvantages of each type of hook and choose one that is suitable for a wide range of fish and fishing situations. And when it comes to quality, you can trust Nako to provide you with the best hooks for your fishing needs. Happy fishing!
---