5 Reasons Crawfish Soft Baits are Ideal for Bass Anglers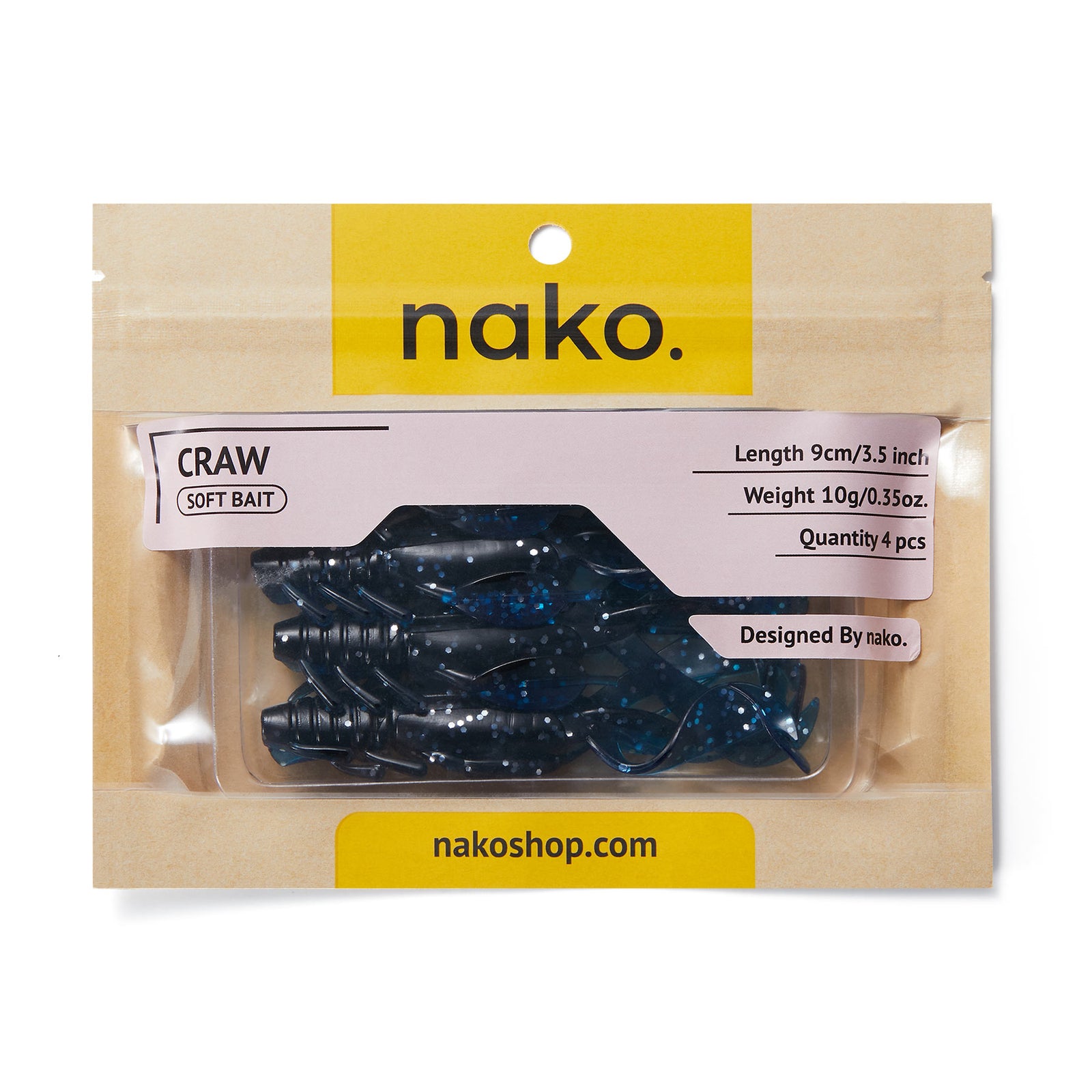 Crawfish are one of the main food sources for big bass, so it only makes sense that a crawfish soft bait makes one excellent lure! They can be very effective just about anywhere and at any time. If you have ever wanted to up your fishing game or simply catch bigger bass, you owe it to yourself to add a crawfish soft bait into your fishing arsenal. Here are five great reasons why these lures are ideal for all bass anglers!
1. Crawfish are a Major Food Source for Bass
Expert anglers always say to match the food source for whatever you are targeting and big bass love crawfish! Because of this, a crawfish soft bait will really help to attract nearby fish no matter where you are fishing. When it comes to matching the prey in the area, the soft baits are very hard to beat. This was the inspiration behind our Drummer lure, and why it is so effective!
2. Multiple Ways to Use It
Versatility is one of the biggest advantages of using a crawfish soft bait. You can rig it in multiple ways and use it with a large variety of setups. Regardless of your gear or your fishing style, a crawfish soft bait can be included and used to near perfection. Our Drummer crawfish lure is one of the most versatile out there, perfect for any occasion!
3. Variety of Shapes and Colors
Speaking of versatility, soft plastic crawfish lures come in a large variety of different shapes, styles, and colors. This gives an angler plenty of different options depending on the crawfish in their area and the size of fish they are targeting. It also helps to work with specific rods and reels, and having a wider selection of lures is never a bad thing!
4. Perfect Imitation
Your bait should mimic a specific baitfish or prey animal for bass, and a soft plastic lure is perfect for a crawfish. Unlike things like crankbaits, a soft plastic gives a crawfish lure more lifelike motion and movements to trick big bass. No matter how you choose to fish it, the soft plastic helps the claws and tails move more fluidly in the water and appear much more lifelike. The Drummer does this better than anything else and looks and swims just like a real crawfish.
5. Inexpensive and Effective
Unlike other types of fishing lures, soft plastic baits are generally very inexpensive. If you are a dedicated angler, you no doubt go through a lot of baits. By using a crawfish soft bait, you can rest assured that you will have a never-ending supply of baits to use and never have to worry about running out. You may go through quite of few of them because of how great they are at catching fish!
Final Thoughts
As you can see, there are plenty of reasons why you should have some crawfish soft baits in your fishing gear before your next trip. From their versatility to their effectiveness, there are a few things better at helping to catch big bass!
---